~ Organic Berries ~ Fresh, Dried or Frozen
New Offering! Berry U-Pick at our Farm this 2023 season!
Fresh Berries

Gooseberries

Elderberries

Currants

Aronia Berries

Frozen Berries

Black Elderberry

Gooseberry

Aronia Berry

Super Berry Blend

Berry U-Pick at our Farm.

2023 Season CLOSED.

Sign up and we'll keep you posted for 2024!

-

Located in Chimacum, WA at Finnriver.

$5 per a pound.

All Certified Organic

If you are interested in our Berry U-Pick, please fill out the quick form below. We will confirm with you when the berries will be ripe for you to harvest.

Sign Up here

Currants!

We offer a variety of fresh currents (red, white, black, crandall) during the summer. Wholesale and retail.
Aronia Berry (Aronia melanocarpa) Frozen
Regular price
Sale price
$10.00
Unit price
per
Sale
Sold out
View full details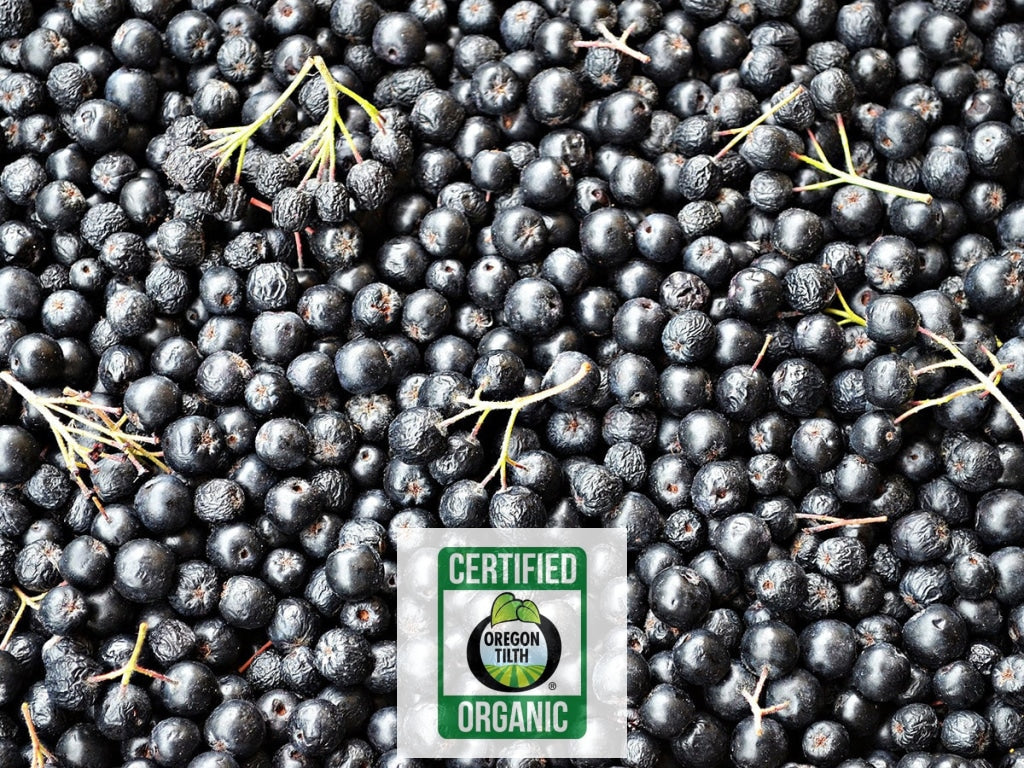 Our frozen berries are now available for purchase locally at the
Chimacum Corner Farmstand
!
We have lots of frozen berries in stock. Are you interested in distributing our berries?  Below is our catalog- 
Berry Catalog
WHOLESALE PRICE LIST
*Organic Certified
Frozen Berries 1# bags
Super Berry Blend  $10  Aronia, red, & white currants, & saskatoon.  Great for smoothies!
Gooseberry  $10. Great for pies!
Black Elderberry (Sambucus nigra) $12
Aronia   $10
Fresh Berries
1/2 Pint
$4
1 Flat = 12  (½ pints)
$48
Gooseberry
Red Currant
White Currant
Growing Berries at our Agroforestry Farm