We offer wholesale seeds and supply packets to local retailers.
Click here to view our Seed Inventory 
Place seed orders here.
We harvested seed of more species this year than ever before (97 species) and larger amounts of seed due to expecting increased sales due to this year's organic certification.  We invite 2023 contracts.  What can we grow for you?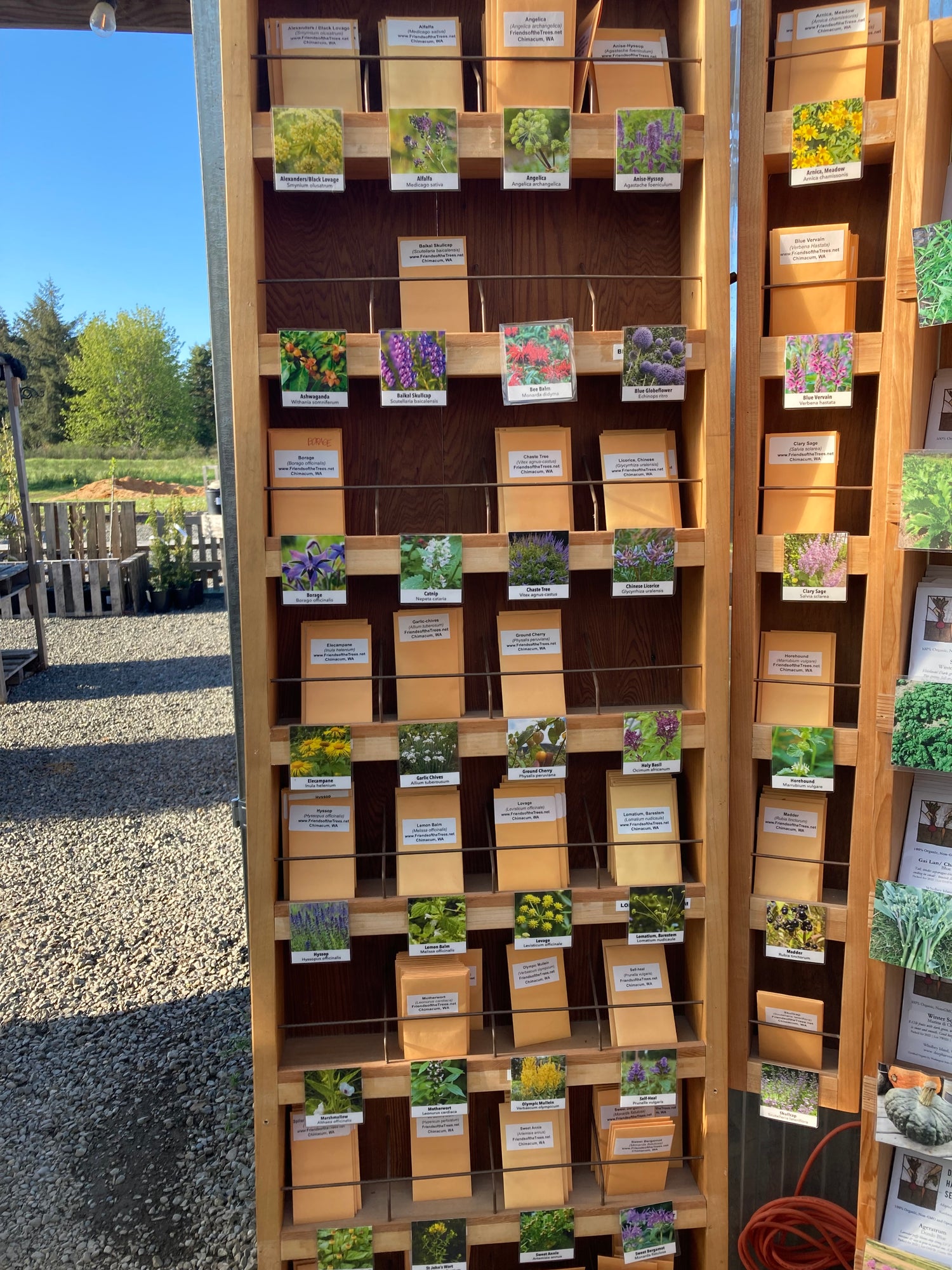 We offer seed packets at the following local Stores-